A long standing Google Partner
A relationship that goes back to the earliest days of Google Ads
Being a Google Partner gives us exclusive and first-hand access to industry news, research, products, training and perhaps most significantly for clients, one to one input into our client accounts. All of which we use to optimise what we do for our clients.
A partnership that goes back to the beginning
In late 2004, Google announced its Professional Advertiser Program. As part of the program, they also unveiled a professional qualification designed to demonstrate a level of competency in managing campaigns on Google's pay-per-click product, Google Ads.
Tim, our founder was one of the first 100 individuals globally to achieve the certification. When the program morphed into a company accreditation in 2006, Attacat was included in the first wave of agencies to become official partners.
The qualification and its equivalent today require professionals to both pass an exam and to have managed a minimum level of expenditure over a period of at least three months.
As a company who has managed Ads accounts since Google AdWords was first launched in 2002, Attacat very much welcomed this development and has remained fully committed to the program since. All your Google Ads with Attacat will be managed by a professional certified by Google.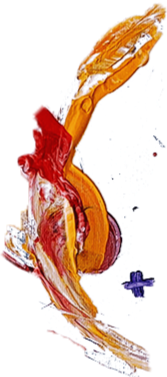 In mid-2015, we were chosen as one of 20 UK agencies (out of a possible 30,000) to be a part of a new initiative from Google Partners called Google Elevator.
The agencies chosen were ones that Google considered to have shown great growth and with great potential to continue the momentum. The Elevator program included a Google Business Coaching program that our MD, Tim attended. (Read Tim's write up: The best piece of content marketing I experienced this year)
8 nominations at the Premier Partner Awards
Google has recognised our skills and the impact we have on businesses through multiple nominations at their annual Premier Partner Awards.
Arrange a free consultation with our experts.