Inbound marketing and lead generation
Let's work together to drive and nurture more leads all the way through your sales pipeline and beyond.
Digital marketing and technology
We have the team, skills and technology partners to:
increase your leads,
transform your sales and marketing process
close the loop on reporting so you know your investment is delivering results.
Our approach is based on "helpful marketing" and flexible technology that empowers your team.
Creation of helpful content and experiences that attract prospects.  A core part of generating leads, nurturing then through to sales and keeping customers loyal.
We'll make it all happen. From landing pages and websites to the technology to get your marketing and sales teams on the same page.
Campaigns managed to cost per lead and ultimately cost per sale targets.
Together we will work out where leads are coming from and report on it on an ongoing basis.
Automation of the process of taking prospects along the stages to being ready for your sales team.
Improve the performance of your sales team by getting the right training, technology and content in place to serve your potential customers throughout the customer journey.
Coordinated sales and marketing activity to land those accounts that have the ability to be trans formative to your business. 
As a Platinum HubSpot Partner, we have the team to make your transition to HubSpot deliver a rapid return on investment.
"Attacat are unique in that they've been able to bring together expertise in HubSpot customisation and online lead generation to make a really powerful sales and marketing combination. So much so that we've replaced our field sales team with inbound marketing spend only and haven't looked back since."
– PJ Darling, Founder & Director at Ittria
With a need to be where your customers are, a website is only part of the solution.
Success in a digital world also requires technology that:
pulls all your customer data into one place,
gets your sales and marketing teams working together,
provides seamless customer experiences, and
isn't reliant on developers.
HubSpot is our weapon of choice. It's fast to deploy and incredibly powerful.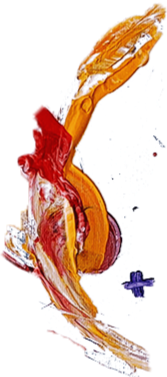 Meet our Lead Generation Squad
Our agency within the agency. Experts at getting to grips with the complexity of your business and the needs of your customers.
Lead generation
Progressively digitising one of Scotland's small giants
Robertson go the extra distance on things that really matter to house buyers. That's the bedrock and attitude that enables Attacat to do its thing.
Lead generation
Achieving a £20 million equity sale by putting the customer first
Another Attacat client who is obsessed with customer service. It's an investment that pays dividends with 70% of new business coming from recommendations.
What's your current growth challenge?
Whether you are looking to fine tune an existing digital channel or just need to embrace "digital" in general, it all starts with the discussion about where you are today, and where you want to get to. Let's start the discussion.